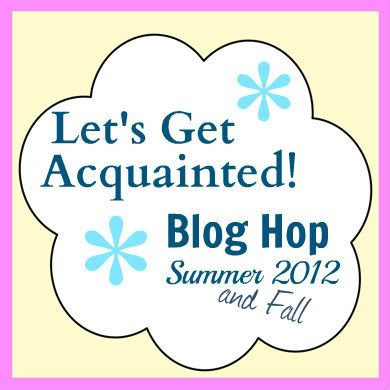 It's the final week of
Beth's
lovely blog hop.
There's a master list here
of all the bloggers that have participated in the event. It's been really great to learn more about the bloggers on the tour.
I'm really excited to be part of the wrap-up of this event. Beth is an absolute sweetheart and I consider myself really lucky to be able to have her as one of my blogging friends.
If this is your first time here, hello there!
If this isn't your first time, well hello to you too. So very nice to see you again.
I'm Allegory (or Al as most people end up calling me) and I think I might be best known for my epic-scale WiP lists. I tend to do my best work when I have at least five projects at once. I know...it doesn't make sense. I've tried the "only work on one project from start to finish" technique and it ended up driving me a bit crazy.
My chaos works for me and I've learned to accept it rather than to force change.
Proof - This is the current (taken 15 minutes ago) state of my studio desk:
The piles up front are today's priority (4x5 bee blocks). Let's see what else there is: A Halloween bee block, the ribbon wrapped bundle is going to be a Pumpkin pillow, ZZQAL in the brown basket, Halloween scraps and my farmer's wife bucket, the green bucket under the scraps is my Police Box QAL that will hopefully start soon after a snag.
The stuff under the batting and scissors is a secret. I had to flip it over quick before taking a picture.
I've learned to tape my lists and notes to the wall so they don't get shuffled around on the desk. It's probably the best thing I've figured out all year.
Told you it was chaotic. I'll give you a second to process (or run).
How about a couple of get-to-know-me questions?
How long have you been quilting?
In college, more years ago then I want to mention, I made a hexagon baby quilt for a friend. On my machine. I had sewn clothing for years so I figured quilts wouldn't be a problem. It was a bit of a disaster and I swore off quilting.
That didn't last long. I started documenting everything here a year and a half ago. That moment was when I shifted almost completely from clothes/costumes to quilts.
Favorite tip?
I always think it silly when I go to type this tip up but it's the best thing I've ever done. Whenever I buy scissors I get a red handled and green handled pair.
Red means stop. Green means go.
I always seemed to have my husband/friends borrowing scissors from my studio. I do find myself lucky that there are other art/diy projects happening in the house but my fabric scissors would be found cutting through paper/wax/wire/numerous other things I don't want to think about. Hence the color coded scissors.
The great thing is that I've only had to mention the rule once and it has lived on for over two years now.
Those red scissors have touched nothing but fabric since.
What I wish I'd known about blogging before starting?
Never be afraid to be yourself. I used to edit my voice out of my posts. A lot.
That was silly.
I'm geeky. I say really silly things. I have outrageous ideas.
And every single bit of that is okay.
Hiding that would be pointless. And I've gotten negative comments/tweets. But that's okay too.
If it's really nasty, the delete button is a great thing. And I've found the ignore/block function to be a wonderful thing if you come across someone who's negative without being constructive.
No one should have to be afraid to be themselves.
"If you're making mistakes, it means you're out there doing something." -Neil Gaiman
I've got that quote as the background on my laptop. Eventually I'm going to stitch it up and hang it on my studio wall. Because I always need that reminder.
So, that's a bit about me.
I could babble on all day but I think I need to go conquer some of that pile in the picture above.
Before I end up stacking more projects on top of it all.